Archive for 'Comic'
160 items.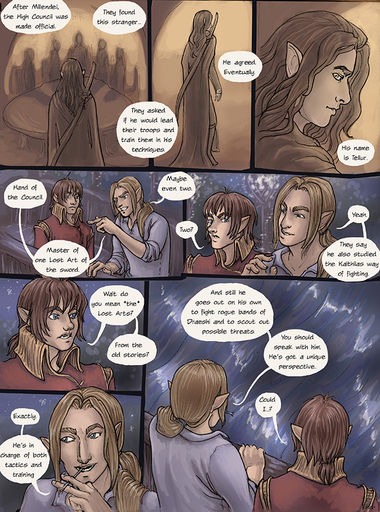 And this, my friends, ends chapter 6. Chapter 7 starts next week!
Vote if you want to get a glimpse of Chapter 7…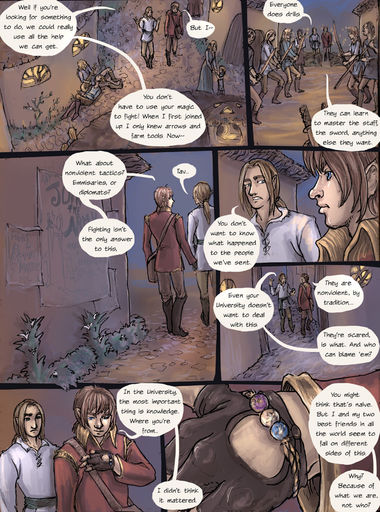 Sipping linden tea and listening to audiobooks while I work on more pages. What do you guys think of Tav's new friend?
Oh and here's a voting thing! New incentive may be up tomorrow, provided I get all my reading done for class.
Right, and to clarify: there will be an update every Tuesday now.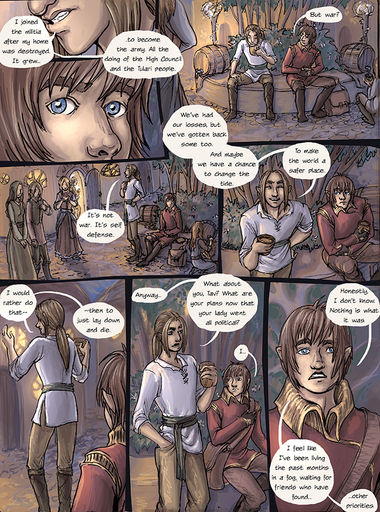 Picking up with these guys again. I feel a little bad for Tav, he's the only one sticking to the original plan. There's more of Behrnend Town to see too. I imagine they're having a post-Council-speech celebration or something.